WE ARE HAMPTON.IO
We are a small UK-based software consultancy, we offer a number of services to business around the world such as:
Bespoke App and Web development.
AI and ML based business intelligence solutions.
GPT and ChatGPT integrations and solutions.
Bespoke Virtual Reality experiences.
CTO as a Service.
IT Support services.
General IT advice and guidance.
At Hampton.io, we are passionate about technology and how it can deliver real businesses value while meeting users' needs. We would love to help you bring your vision to life!
SOME OF OUR RECENT PROJECTS
Bringing Innovative Solutions to Life

PERSONIFY CHATGPT IN VR
A remarkable VR experience enabling voice conversations with ChatGPT VR Characters.
SINGLE SIGN-IN FOR THE DFE
We worked with the Department for Education on a Single Sign-on IDAMS solution called DfE Sign-in.
DOWN TOWN VR
An open-world multiplayer VR experience based Down Town in a fictitious VR City.
Find out more
How can we help your business and your projects?
ARTIFICIAL INTELIGENCE
Unlock business potential with AI: Streamline operations, predict trends, automate manual labour and personalise customer experiences with LLM's like ChatGPT.
VIRTUAL REALITY
Transform your industry with innovative Virtual Reality solutions, Solve complex challenges, uncover new opportunities. Let's shape your future together with VR.
WEB APPLICATIONS
Build delightful user experiences, Craft powerful B2B, B2C applications, streamline and automate processes, and elevate productivity. Let's build impactful IT solutions together.
MOBILE APPS
Native mobile and tablet apps that deliver unique modern user experiences.
We are extremely proud to have had the opportunity to collaborate with some incredible companies - will yours be next?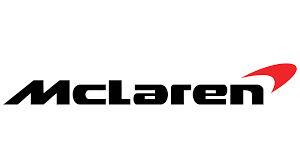 Read our blog
It started with an idea...

HELLO WORLD
HELLO
---